Marketing Tips
topics, news and trends
We Tube. Do YouTube?
If you're like most small business owners, you haven't cracked the YouTube nut, but don't despair. The first step is simple: a good YouTube strategy starts with an understanding of why you should care about YouTube at all. Here's the deal: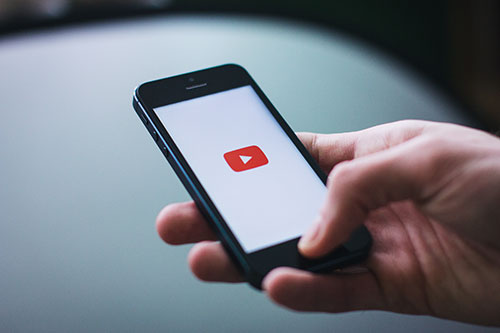 Google is the largest search engine in the world.
YouTube is the second largest search engine in the world. 
Google depends heavily upon YouTube for growth and YouTube depends heavily on Google for growth. 

Do you get where we're headed? Essentially, when you optimize for YouTube you're also optimizing for Google. It's a full-blown, double bang for your buck. The best part is, optimizing for YouTube is much easier than optimizing for Google. Yeah!
It works like this:
Before you plan your next video, consider the keywords you want to target. This part works just like it does for Google and other search engines. If you don't have an informed keywording strategy, we can help.

Select a topic based off the best bets revealed from your keywording strategy. Work the keywords into a relevant script containing a nice balance between information and entertainment. Include a call-to-action at the end. Something like, "Please like, share or comment on this video to let us know you'd like to see more." can go a long way.

Record your presentation and upload it to YouTube. YouTube provides easy-to-use tools to add titles, descriptions and tags. Each of these elements should contain your keywords.

Submit your YouTube channel to Google, Bing and Yahoo. (You will need a Gmail account to submit your channel to Google. If you are already a Gmail user, it's a good idea to set up a separate mailbox to use for search engine set up)
Google: google.com/addURL

Bing and Yahoo: bing.com/toolbox/submit-site-url

Ask employees, friends and family to watch, share and like your content. Also, share your video across all of your social media channels and ask your connections to view, like and share, too.

Promote your YouTube channel from your website, blog, press releases, sales tools, newsletters, email blasts and anything else you use to promote your company, products and services. Paid ads are also a great way to drive traffic to your YouTube channel. The tried and true advertising programs on Google, Bing, and Yahoo, Facebook and YouTube all have advertising programs to help you do just that.
About The Author
Insyntrix Marketing Team

Insyntrix is a full service marketing agency located in Denver, CO. We regularly publish helpful tips and tricks designed to help you elevate your marketing efforts.