Google's Accelerated Mobile Pages Project and Why You Should Care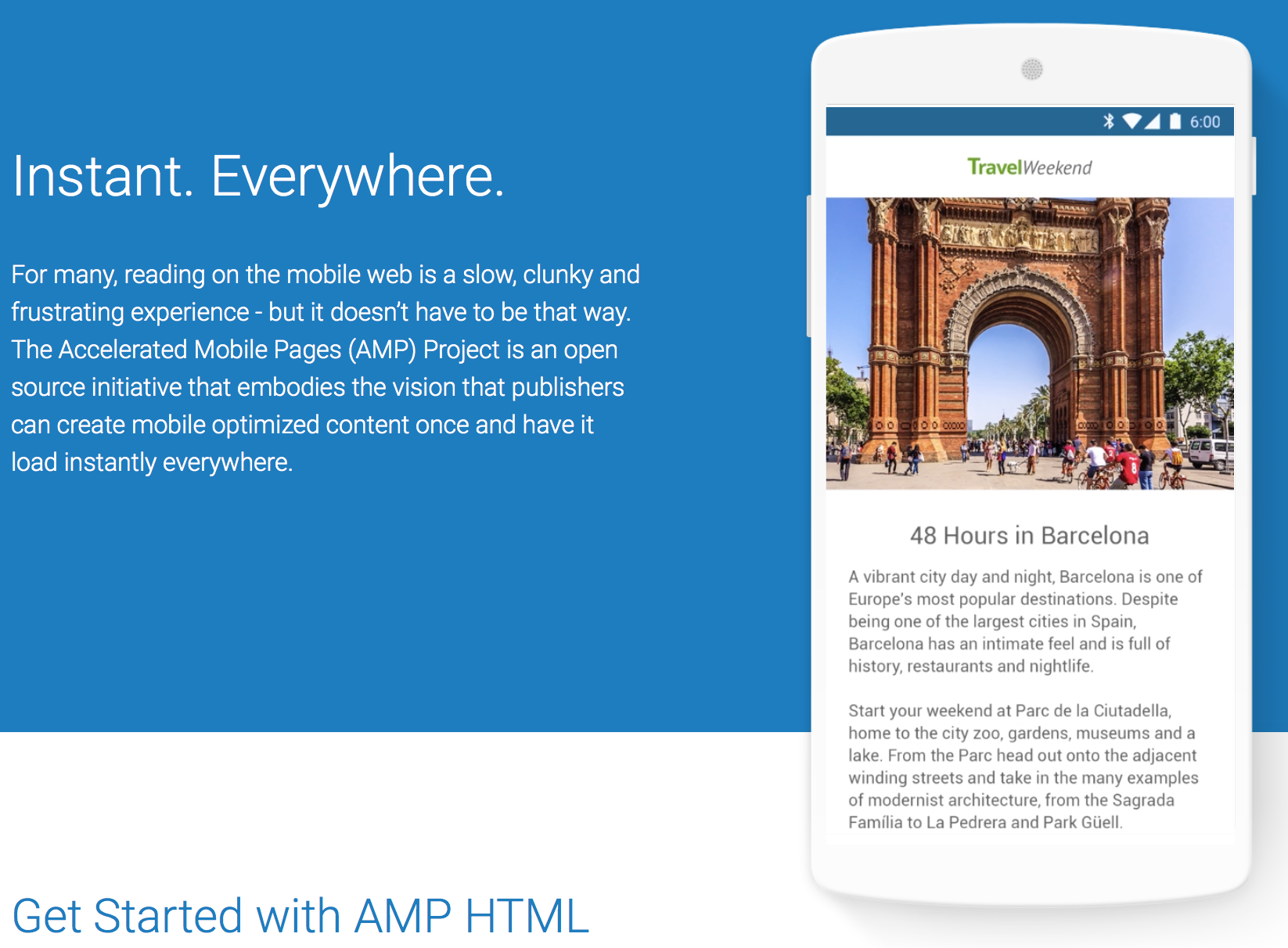 If you publish web content on a regular basis like we do, or you have someone do it for you, you may be interested in Google's Accelerated Mobile Pages (AMP) Project. Or maybe you won't. But that's OK. We're geeks and we'll pay attention for you.
You understand by now that most web searches are done on mobile devices (phones, tablets and readers) instead of desktop or laptop computers. Anyway, you are contributing to this shift and so am I. I'm actually writing this article on my iPhone. My point is, we're never more than a click away from the information we need to live our lives – we are spoiled by convenience and instant gratification. But surfing the web from a mobile devise can be a frustrating experience. Poor us, right? Pages might load slowly or jump around as you're trying to read them. Some pages never load at all and watching video is barely worth the effort sometimes.
It's always super obvious which websites consider mobile a priority and which do not. Google aims to close this gap by making it easier to improve he mobile experience across the board. AMP is an open source initiative that will enable content publishers to create content optimized for the web and have it appear instantly everywhere with lightning fast load times. The code works the same way across all platforms and devices, no matter the type. This is possible thanks to AMP HTML which was built from different web technologies already in existence. The result is super light-weight pages.
Twitter, Pinterest, LinkedIn, WordPress and more are a part of this movement as are other publishers and technology companies. You can bet we'll be paying attention. Stay tuned…
Watch a quick demo of AMP on the Google Blog.
Tags:
About The Author
Insyntrix Marketing Team

Insyntrix is a full service marketing agency located in Denver, CO. We regularly publish helpful tips and tricks designed to help you elevate your marketing efforts.